All of our partner advisers have access to the whole market so that you get the best deal available.

Mortgages made easy. We'll match you to the perfect broker to help secure the best mortgage deal for you – fast, easy and free. Try our 60 Second Mortgage Qualifier.
60 SECOND MORTGAGE QUALIFIER
getting a mortgage as a nurse in The uk
Nursing is a highly rewarding career path with many different opportunities for progression. The NHS employs around 320,000 nurses in the UK and this number is set to grow. If you're working as a nurse and are interested in getting on the property ladder, you may find you run into difficulties when going down the high street route.

Most nurses are on quite low salaries, which can make it difficult to secure a mortgage. Added to this, most nurses will supplement their income with overtime and bank work. This can make it difficult to demonstrate your income to lenders. As a result, you might only be able to borrow a lot less than you can actually afford.

The good news is that nursing is seen as a stable career, which will ensure lenders look favourably on your application. If you're interested in mortgages for nurses, read on to find out how Niche Mortgage Info can help you to find the best deal.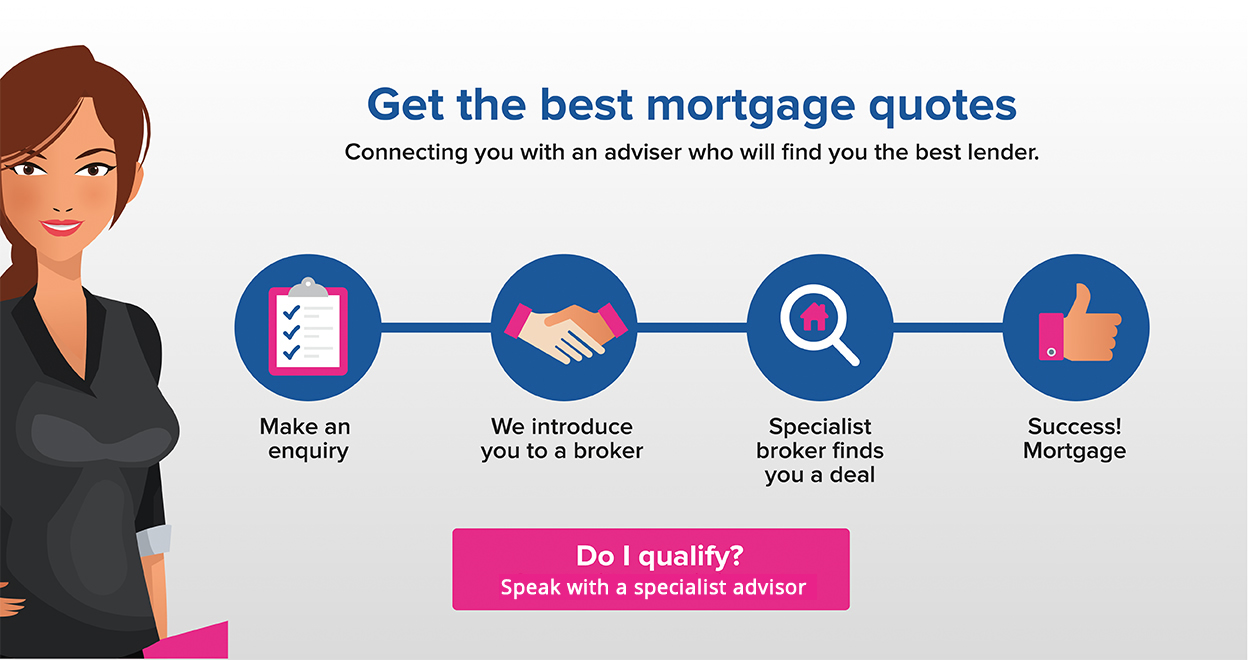 Mortgages For Newly Qualified Nurses

If you have recently qualified as a nurse and started working for the NHS as a permanent employee, you should have no trouble securing a mortgage. However, it's important to work with a lender who will take all of your income into consideration. If you regularly work overtime, this needs to be factored into your application.

If you are still studying to become a nurse but will graduate soon, you may be able to start the application process early. If you have secured a job, this may be enough for the lender to make a decision. At the very least, you should be able to secure a mortgage in principle which will allow you to start looking for houses.

Mortgage for bank nurses

If you are a bank or supply nurse, you may be employed by an agency or you may be self-employed. If you are self-employed, you would ordinarily need 1-3 years of accounts to prove your income. However, some mortgage providers will make an exception for nurses. If you work with an accountant, they will be able to verify your income and this will make the process a lot easier.

If you are on a fixed term contract, this can impact the lending decision. If, however, you have had other fixed term contracts renewed, this can be enough to reassure some lenders. As nurses are very much in demand, you are likely to be able to secure a mortgage even on a temporary contract.

If you are on a PAYE contract, this often means you are paid by an agency. You aren't responsible for your own tax like a self-employed nurse. In this case, you will need to supply three months of payslips and the corresponding bank statements to show that the money was paid to you.

Mortgage for NHS nurses

If you are working for the NHS, you will have access to something known as key worker mortgages. These are designed to make it easier and cheaper for key workers in society to access affordable housing. We can help you navigate key worker mortgages and also keep you informed about other help to buy schemes available to you.

Which is the best mortgage provider for nurses?

We can help to put you in touch with the best mortgage providers for nurses. Nursing income is very complex and can vary between trusts. Added to this, many nurses also supplement their income with overtime, bank work or even freelance care work. This is why it is important to choose a mortgage provider who understands the profession.

Buy to let mortgages for nurses

If you are thinking about diversifying your income or even saving for retirement, a buy-to-let mortgage can be a great way to do this. A buy-to-let mortgage is a specialist type of mortgage that allows you to rent out the property. A residential mortgage will often have a clause against this, at least for the first few years of ownership.

A buy to let mortgage will often require a larger deposit. This can be as high as 40% or as low as 20% but the average is around 25%. You will also need to factor in things like agent fees and the cost of renovations between tenancies. However, this can be a great way to supplement your income or save for additional retirement funds.

What help to buy schemes are available?

If this is your first home, you will have access to all of the same help to buy schemes as other people. You will also be able to make use of schemes like the key worker mortgage mortgages scheme. You could also make use of the shared ownership scheme which would allow you to purchase a percentage of a property and pay rent on the rest to a housing authority or property developer. As your earnings increase further down the line, you could then choose to purchase the rest of the property.

How can Niche Mortgage Info help?

We take the time to understand your unique situation. We know that no two applicants are the same and we take the time to get to know you and your circumstances. We have access to a range of mortgage brokers and we also know exactly what they are looking for. This can save time and prevent you from facing rejection. We can help in the following ways.

We have help to put you in touch with the best mortgage brokers for your needs. We'll take your unique circumstances into consideration and act accordingly.

We can offer advice on the application process and show you how to ensure that your application is the best it can possibly be.

Our website is filled with advice to help you learn more about the mortgage process. We offer these resources for free so that you can be well-informed as you go through the mortgage process. Buying a house is daunting enough without being confused by the industry jargon.

If you're ready to start your journey to becoming a homeowner, get in touch with Niche Mortgage Info today.