All of our partner advisers have access to the whole market so that you get the best deal available.

Mortgages made easy. We'll match you to the perfect broker to help secure the best mortgage deal for you – fast, easy and free. Try our 60 Second Mortgage Qualifier.
60 SECOND MORTGAGE QUALIFIER
Can I Get A Remortgage With A Default?
When applying to remortgage your home, the lender will look at your credit report as an indicator of your lending risk level

If you have a credit report with no late payments, this will show that you are good at managing your debt and that you are a low-risk borrower. If, however, you have something known as a default on your record, this can be a sign to lenders that you are a high-risk borrower.

What is a default?

When you enter into a credit agreement with a lender, you often agree to make regular monthly payments. If you miss these payments for consecutive months, the lender can decide to revoke the lending agreement and demand the payment in full. You will be issued with a default notice and the lender will then take steps to recover the debt. This might mean passing your debt to a debt collection agency.

Why are defaults bad for your credit score?

If you have a default on your credit report, this is an indicator to lenders that you have a history of struggling to repay your debts. Even if you pay back the debt in full, a default will remain on your credit report for six years. During this time, you may struggle to get loans, credit cards, and mortgages. If you already own property, you will also struggle to remortgage.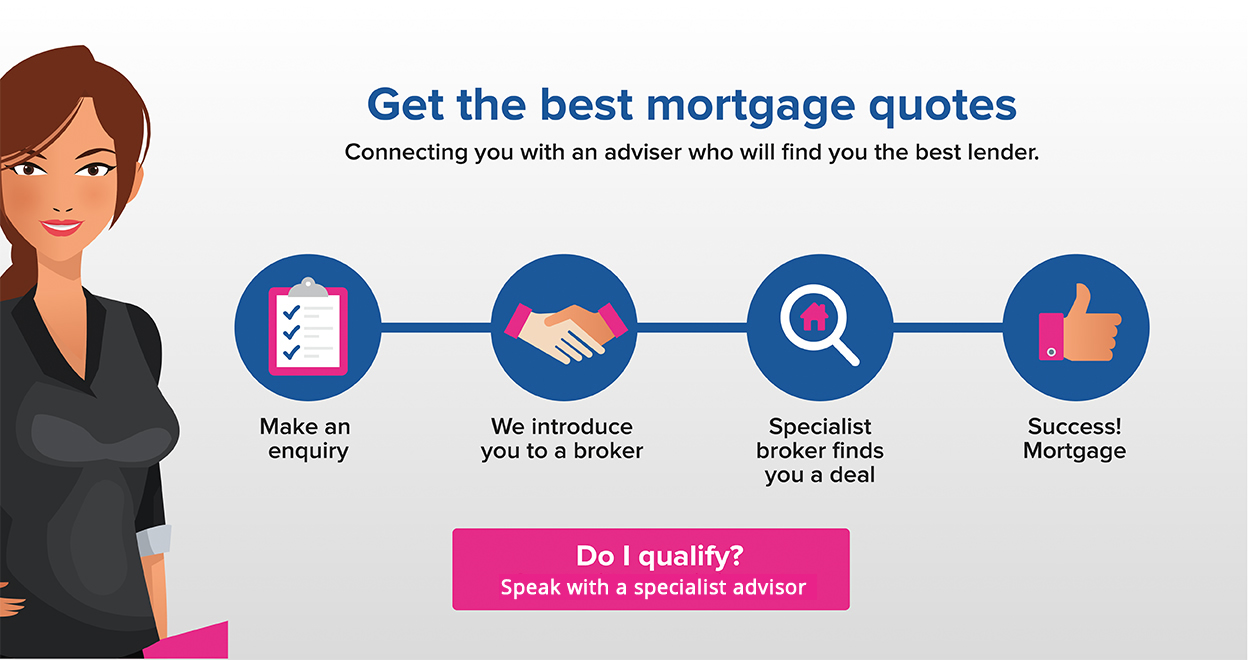 Can I Remortgage With Defaults?

Remortgaging your property can help to lower your monthly payments, give you a better rate, or free up money for home improvements. Many people remortgage in order to take control of their finances. If you have a default on your credit report, remortgaging your property might be more difficult but not impossible.

"Can I still remortgage with defaults on my credit file?"

The answer to this question is a relatively complicated one, the details of which we'll elaborate on shortly, but basically, the answer is yes IF:


Your defaults are showing up on your file as being 'satisfied'

You have a good amount of equity built up in the property already

Your credit score isn't prohibitively low

Not meeting all of the above criteria certainly isn't always a deal breaker in terms of remortgaging, but it will make things trickier to get a deal with the best possible rates.

Checking with the credit agencies

What can't be underplayed is the importance of checking that the aforementioned credit reference agencies have the right information about you. Even if you've settled the debt that led to your default, it might not have been communicated to all three agencies. Creditors often only inform one of them that you've settled the debt and sometimes the one they have told has the wrong dates.

If you find that your default dates are inaccurate, you can rectify the problem by writing to the offending creditor.

Telling the credit reference agency that it's wrong will only result in a message being sent to the creditor, so you're better off doing it yourself.


Shop around

Every lender has different criteria and will also take personal circumstances into consideration. This means that being rejected by one lender does not mean that you will be rejected by all lenders. It's important to shop around as there are many mortgage providers who specialise in lending to people with adverse credit history.

Wait it out

Some people prefer to wait it out and delay their remortgage application until after the default has dropped from their credit score. This is a good option if you need some time to get your finances in order. If the default is not your only adverse credit signal, then it might be better to wait and use the time to get your finances in order.

Keep an eye on your credit file

If you notice a default has been added to your credit file and you are unsure of the origin, it's important to find out why it is there. Likewise, at the end of your default period, you should make sure that the default is removed on time as these can sometimes be missed. Many people get caught out by applying for credit at the end of the default period without checking if it has been removed. This goes to show the importance of keeping an eye on your credit score will all three credit checking agencies, Equifax, Experian and CallCredit.

If you've had money problems in recent years, then you're likely to have some defaults on your credit file. A 'default' is the official term given for when a person fails to meet their obligations to pay back monies owed to a person or to a company. When a company registers this default with one or all of the three main UK credit reference agencies (Call Credit, Equifax or Experian), it leaves an almost indelible mark on your report that will take as much as 6 years to be expunged and will invariably knock down that all important credit status score.

Other Basic Rules

There are other basic rules that govern remortgaging your property. They include:

Your remortgage should result in no less than £5k being released

The total equity shouldn't exceed the entire amount of unsecured debt

Your new mortgage term should not take your beyond retirement age

After the remortgage has taken place, you shouldn't have less than 15% equity remaining

These rules are the only ones that typically can't be gotten around, so if any of these apply to you, you might have to have a rethink about how to proceed. You should of course talk to one of our recommended mortgage brokers before you make any decision, as there could be a different way to approach your objective or something you haven't thought of yet.

Improving That Credit Score

There are a number of things you can do to improve your credit score, the details of which can be found on our Improve your credit score page. The higher your score, the more options that your broker will be able to find for you, so it really is worth the effort.

Browse through the rest of our site for details of things like remortgaging after an IVA, getting a mortgage after bankruptcy and much more. Alternatively, to talk to one of our recommended brokers, click here.