All of our partner advisers have access to the whole market so that you get the best deal available.

Mortgages made easy. We'll match you to the perfect broker to help secure the best mortgage deal for you – fast, easy and free. Try our 60 Second Mortgage Qualifier.
60 SECOND MORTGAGE QUALIFIER
Can I Get A Remortgage, While Self Employed?

If you are self-employed and looking to remortgage your property, there are a few criteria you will need to fulfil. To start with, let's look at the definition of self-employed. You are self-employed if you run your own business. Even if you only work with one main client, if you send them invoices rather than getting a pay slip every month, then you are self-employed. You will also know if you are self-employed if you handle all of your own taxes and national insurance contributions.

If you are self-employed and looking to remortgage an existing property, you will need to speak to your mortgage advisor. Just like a self employed mortgage, your mortgage provider will need to see evidence of earnings going back at least two years. This means that if you are newly self employed, you may need to wait a while before applying or shop around for a different provider. In general, a mortgage provider will want to see proof of past income, proof of future income and a strong credit score.


Proof of income

Many mortgage providers will need to see the last few years of your accounts. This is usually in the form of a SA302 form. Some providers will also need to see accounts prepared by a chartered accountant. The more years of accounts you can provide, the better your application will look. If you applied for your mortgage when you were in full-time employment and then decided to switch to self-employment, you will need to wait at least one year to remortgage your property.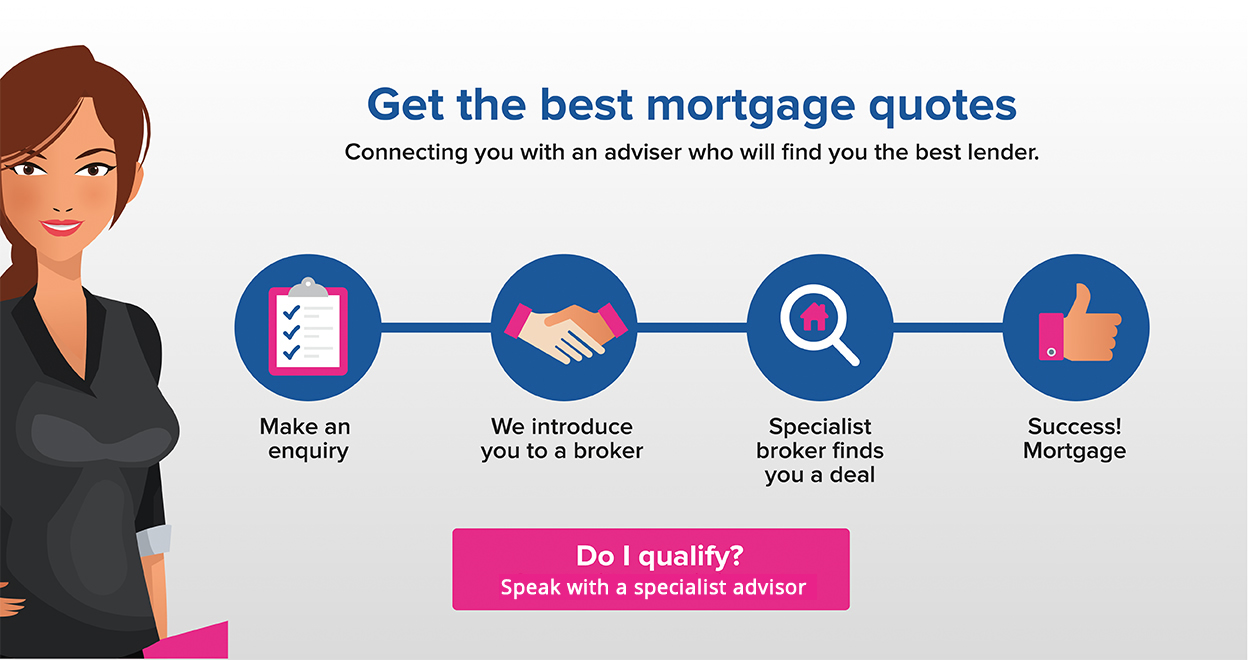 Credit score

One final factor that lenders will take into consideration is your credit score. Your credit score is essential for any lending application and mortgage providers will want to see a history of responsible borrowing with no CCJs or defaults on your file. Your credit score can differ depending on the provider, so it's important to build a complete picture of how different credit providers see your account.

Remember, there is no such thing as a "self employed remortgage". Once you have passed the initial checks required by a mortgage provider, you will have access to the same lending products as anyone else. The only difference is that you will have to jump through a few more hoops to prove your income. If you are rejected by one provider, don't assume that this means you aren't eligible. All providers will have their own criteria, and some are far more experienced in working with the self-employed.

Overall Financial View

Key to success in applying for a remortgage when self-employed, is applying to a lender that is flexible enough to take your entire financial picture into account when making their decision. More than 5 million people in the UK are classed as being self-employed, so it stands to reason that there are mortgage companies to cater for them.

Applying to a specialist mortgage broker with access to companies that offer deals that aren't available through traditional high street bank channels can be a real deal breaker when it comes to getting the deal you're after. Whilst there are some high street banks that cater for the self-employed, it is a trickier process to get approved for any mortgage this way.

Loan to Value (LTV)

One aspect that is different with a remortgage, as opposed to a standard mortgage, is that there is often a large amount of equity built up – especially if the property has been owned for a long time. If this is the case, then your chance of remortgage success goes up greatly, as it's viewed as collateral by any would be lender. Conversely, the higher the level of percentage of property that is still mortgaged (known as loan to value or LTV), the less wiggle room you'll have for remortgaging.


The Immutable Rules

Whilst there is a degree of flexibility to any remortgage application, there are some rules that can't be circumvented, even by a specialist mortgage broker. These rules are in existence for good reason and can't really be avoided:

Once your remortgage is complete, you need to still have at least 15% of equity left

The terms of your new mortgage can't extend past the point you retire

The entire amount of equity cannot exceed the total quantity of unsecured debt

The minimum amount of equity released during the remortgaging process shouldn't be less than £5k

We'd love to be able to tell you that there are workarounds for these rules, but they are, as they say, set in stone.