Where to get a mortgage with bad credit?
Over 30% of the UK population have asked this question. Where can I get a mortgage with bad credit? Which Bank? Well, getting a mortgage with bad credit is difficult, but not impossible. Many people assume that their bad credit will stop them from getting a mortgage altogether, but this is rarely the case. Unless you have a seriously adverse credit history, and you are currently in financial difficulty, you should be able to secure a mortgage if you have the right approach.
Securing a mortgage is all about affordability and risk. Lenders want to see that you are a low-risk option and that you will be able to make your repayments. Those with bad credit might raise some red flags, but it doesn't have to be the end of the road. In many cases, lenders will go ahead, but they will protect themselves from the increased risk by charging higher interest rates.
If you have poor credit and you are thinking about getting on the property ladder, we've created this simple guide to getting everything in order. You might need a multi-pronged approach to your mortgage application, fixing what you can and strengthening other parts of your application. Read on to learn the top tips from our CCJ mortgage specialists.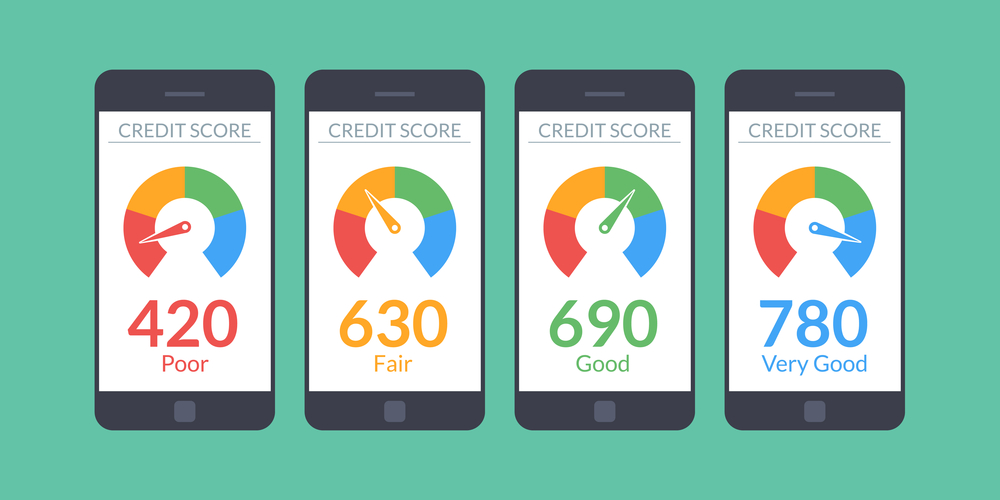 Check your credit report
Do you know you have bad credit, or do you just have a feeling you have bad credit? You'd be surprised how many people assume their credit is awful and are pleasantly surprised when they finally look it up.
There are three main credit reference agencies: Experian, Equifax and TransUnion. You can sign up for trials from all three by joining ClearScore, Experian and Credit Karma. This will give you a complete view of how lenders see you and will allow you to see any potential issues with your report. See our credit report page here. 
Fix any mistakes
It's not uncommon for mistakes to land on your record, including closed accounts not being removed, payments being flagged as missed, or not being registered at the right address on the electoral roll. By checking that everything is up to date, you will be better prepared for the application process.
Start building your credit score
There are some simple steps you can take to build your credit score. This includes making sure that all payments are made on time, and that you keep your credit accounts under 20-30% of the limit. If you are in perpetual debt, this can demonstrate to lenders that you are irresponsible with money and won't help to support your application.
If you have no credit accounts, this can be just as bad as having an adverse credit history. You should try building your credit by taking out a credit card. Spend a small amount on your card every month and pay it off in full. Keeping a low credit limit will remove the temptation to spend too much that you can't afford to pay it back.
Speak to a specialist broker
If you're worried that poor credit might hold you back, you should look for a mortgage broker to help you to navigate the industry. They will be able to help you understand your credit report and how this will impact your ability to secure a mortgage. They will also be able to point you in the direction of the lenders most likely to accept your application.
While a mortgage broker might be an additional cost, if this step helps you secure a better deal on your mortgage, then you will save money in the long term. It could also save you from needing to wait between mortgage applications if your first one is rejected.

Spruce up other areas of your application
Your credit history isn't the only factor that lenders will consider. They will also look at your current financial situation and employment, and your deposit. As we outlined above, lenders are looking to manage their risk. 
And this means that a borrower with an adverse credit history might not pose a problem if the loan is easily affordable and they have a healthy deposit. This is because the risk to the lender is reduced when the LTV is lowered through a larger deposit.
By focussing on other areas of your application, you can minimize the risk that a lender will see you as high risk. It might not be all that easy to maximise your income, but it's not uncommon to speak to your employer about a pay rise before you apply for a mortgage. 
This will show your employer that you are looking for job security, which means you are less likely to be looking for another job. If a pay rise is all it takes to keep your loyalty, this may be a small price to pay.
Try to save as much as possible for your deposit, as this will reduce the risk for the lender. In general, you should aim for a deposit of 20-25% of the property value. You can increase your deposit value through government schemes, or by looking at things like shared equity. 
Through shared equity, you could get onto the property ladder and own a percentage of the property while paying rent on the remaining percentage. You can then take on a bigger portion of the ownership by increasing your payments in a process known as staircasing.
Don't assume one rejection is the end of the road
Time heals most things when it comes to a poor credit report. So if you are rejected for a mortgage once, don't assume this is the end of the road. You may simply need to save a bigger deposit, pay down more of your debt, or wait for things like CCJs to fall off your credit report. 
It might put a damper on your dreams of homeownership for the time being, but you could be better off in the long term. A mortgage with very high interest rates and fees could cost you a lot of money in the long run. So waiting until your credit score has improved could save you a lot of money when you think about the lifetime cost of a mortgage.